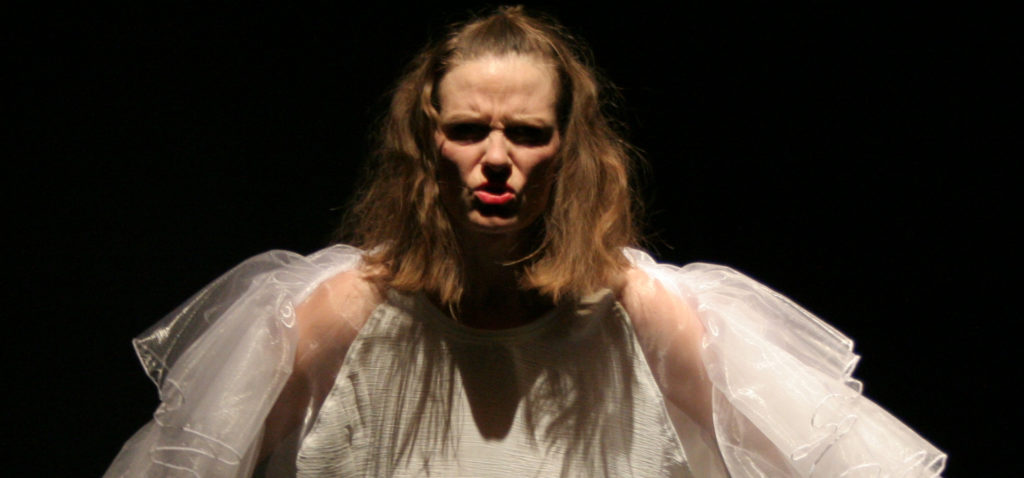 A Roadplay Through Space & Time

A woman recounts. Intoxicated with poetry, memories, landscapes, faces.
On one side, rural life, bells, churches, cows, a corny bar.
Childhood.
On the other side, the West, Sonoran dust, the vastness of a deeper-than-blue sky, the poets' conquest.
Emily Dickinson's poetry link these worlds. The embedded poems resonate with the play's topics : emancipation from the past and from one's old beliefs. 
The title refers to one of her poems : "To see the little Tippler / Leaning against the – Sun!".
Le bar est décoré de papier rocher, celui que ma mère utilise pour sa crèche de Noël. Me voilà à jouer la Vierge Marie à servir des bières et des whiskys aux hommes seuls, de ceux que l'on ne remarque que dans la page des morts des journaux locaux.
Text, acting, translation of Emily Dickinson's poems
Sonia Menoud
Stage direction
Claudia Saldivia Vega
Proofreading
Michel Dupertuis
Original score
Fanny Balestro (premiere)
Jérôme Humbert (tour)
Lighting design
Simon Lambelet
Costume design
Noam Gremaud
Make-up artist
Laetizia Di Milta
Photo credits
Brendan McCarthy (flyer)
François Emmenegger (show)